Until few years ago desktops are considered as the most advanced technology and the market is overflowed with it, but this fact is fading away as the developer are producing high feature mobile. With this feature mobile the desktop market is almost thrown to the sideline. With the development of new software and technology mobile is becoming the number one choice of the companies for marketing.

Now location base technology is become the main key of the mobile marketing strategies. Based on an individual customers proximity to a certain store or area with the help of the location data companies can form specific engagement experience. This new method helps a business to can gain extra sales and its effect already emerging in the businesses worldwide.

In this location base technology a company brand interact with their customers using physical location via mobile for marketing. Even though the type of the interaction can be different but it mainly consist of coupons and ads through email and SMS. And the process which executes this is called geo-fencing.

This mobile geo-fencing is a service which form a virtual geographical fence or simply geo-fence around a physical location of store or certain area where a customer might visit and once a customer enters this geo-fence prompt to take an action.

For an example if a you set a geo-fence of say 1 mile around the perimeter of a certain coffee shop then, when a customer enter the geo-fence they will receive coupons if they are opted in to communicate with them.

Mobile geo-fencing advertising

is the latest technology which will help your business to increase in this competitive market. By utilizing the geo-fence in the right way you can increase your profit in many ways. Here are some major applications of geo-fencing in mobile marketing:

1. Out of home advertisement:

Market researcher set geo-fence out of home to observe and compare customer's visitation to various stores.

2. Feedback:

A feedback is most effective when the experience in the customers mind is fresh and by setting a geo-fence market researcher can gain this information on the real time of the customer's visitation.

3. Competitor analysis:

By setting a geo-fence around a business competitor market researcher can gain various data like the reason of the customer's visitation around different store.

As we seen above geo-fence also help in various field research and behaviour monitor of customers that help to gain more information and various data essential to increase the business and survive in the harsh competition of the market.
Powered by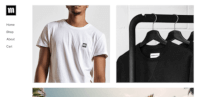 Create your own unique website with customizable templates.